A used coffee maker is economical, but it can be a problem if you're not careful. Check out tips for buying a used coffee maker safely!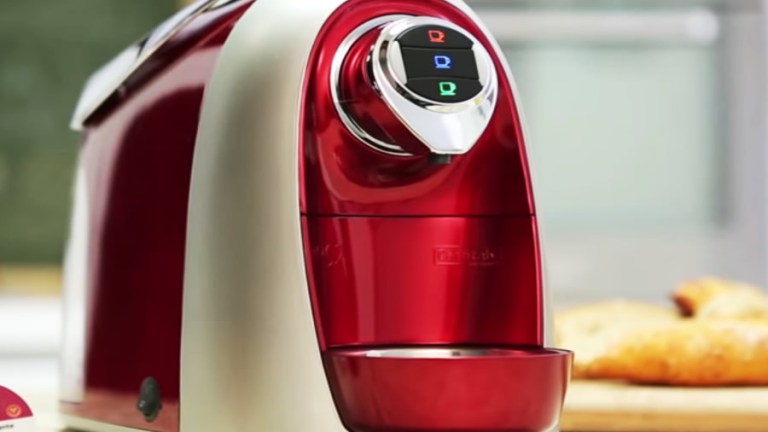 You, a coffee lover, are falling for cravings for a coffee machine. But when he saw the price, he got a reality check. Yes, there are espresso makers of every price, and obviously, the coolest ones are the most expensive.
The alternative is to buy a used espresso machine (Nespresso, Três Corações, Dolce Gusto, etc.). But be aware of both sides of the coin (the positive and the negative). Don't be afraid, we will give you some tips for you to buy a used coffee maker more safely!
The good thing about buying a used coffee maker (Nespresso, Três Corações, Dolce Gusto, etc.)
Of course, the biggest advantage of buying a used coffee maker is that it comes out cheaper. An internet search will list a hundred ads across the country offering coffee makers. It's your chance to save some money.
Coffee makers are made to last. With a good dose of precaution, analysis and luck, you will be able to find a coffee maker in great condition, for a price up to 30% less than a new coffee maker.
It is possible, for example, to find the Inissia model, from Nespresso, for R $ 250, while in the official store it costs R $ 399.
The bad thing about buying a used coffee maker (Nespresso, Três Corações, Dolce Gusto, etc.)
The main concern in purchasing a used coffee machine is, without a doubt, its quality. How old is this machine? Was the ex-owner careful with her? How often did he use it? It won't do you any good to save on the purchase if the machine stops working in a short time.
And the situation can get even worse: depending on the model of the coffee machine, in case it breaks, you will find that there are no more parts available for it.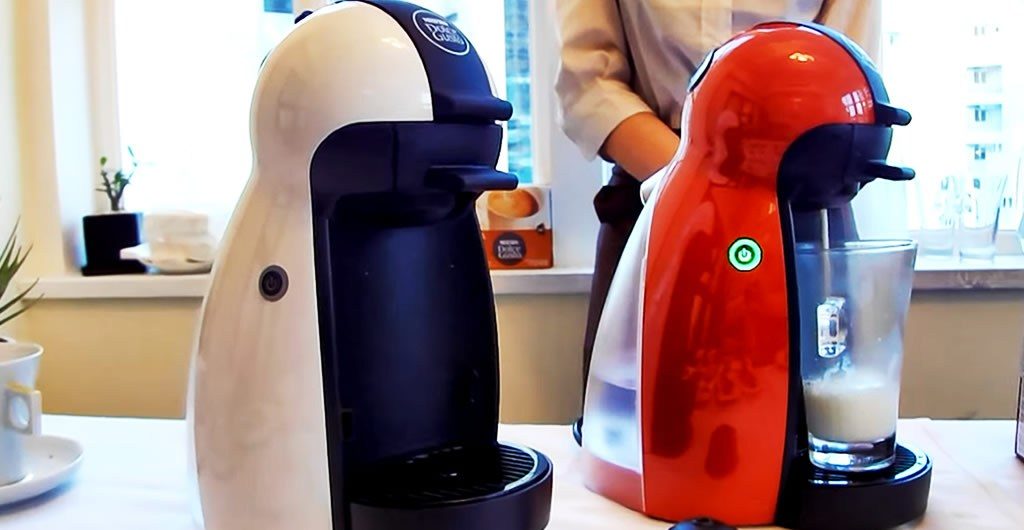 Therefore, although coffee pots are resistant, they can also stop working due to misuse, manufacturing failure, nature action, time of use, etc.
In particular, I have already acquired several second-hand objects, such as cell phones and laptops. So I can say for you: Buying used objects is a gamble.
Tips for Buying a Used Coffee Maker
As we said, the success in buying used products has to do with a good dose of care. See these tips that we have prepared for you to get along.
– Before researching used coffee makers, choose which model of coffee maker you will buy and do a price search. This will help you negotiate a lower price with the seller.
– Friend advice: Only buy the used coffee maker if its model is recent. Pay attention to this, as old or offline models are the cheapest. But these are the ones that cause problems, there are no spare parts, you will not find capsules easily, etc. Anyway, it's a problem for sure.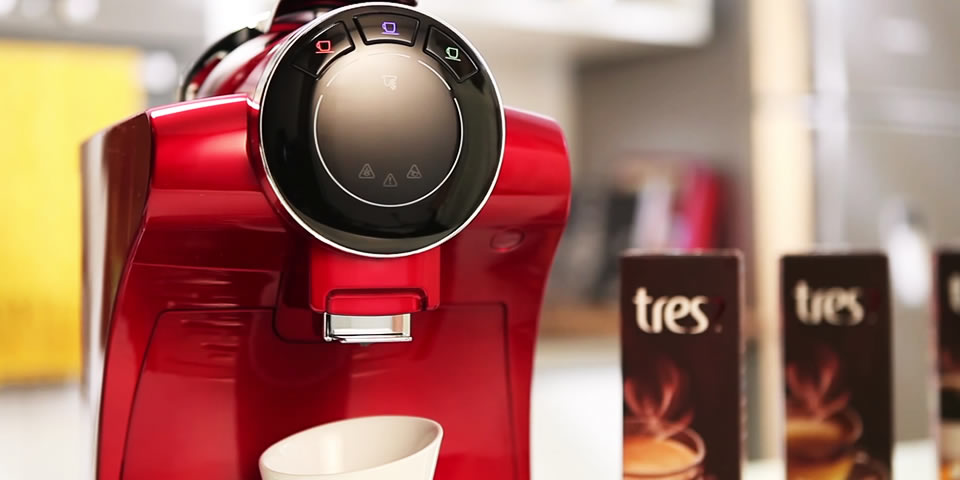 – Give preference for face-to-face purchase over online purchase. So you can personally evaluate the machine before purchase, and see if it is well maintained, missing parts, etc. And you won't have to pay for the delivery.
– If you buy online (sites like OLX and Mercado Livre), extra attention. Be wary of very low prices, as the coffee maker may be defective. Pay attention to the ad description, and do not rely on ads without photos or with photos that are not really of the product. This is the time for you to investigate the condition of the machine, and if the advertisement is not really a bore.
– Some ads offer new or little used products, even with the box and invoice. Typically, as these products were recently purchased by advertisers, they have the highest prices – but they are less problematic purchases. In many of them the products are still under warranty.
Summing up
Buying a used coffee maker is a way to save money. However, it can be a problem if you don't take care. Therefore, to buy a used coffee maker safely, it is important to follow some tips, such as researching the models before buying and prefer products with invoices.
5 tips for choosing your Três Corações coffee maker
How to choose your Three coffee maker? We show you with five simple tips how you can identify the right Três Corações coffee maker for your home!
Anyone who likes a good coffee can have, in his kitchen, the same flavor found in the main coffee shops in the world. This is because, currently, domestic coffee machines already offer drinks of superior quality. Some machines are better than others, or have different functionality.
How to Choose Your Three Coffee Maker
Três Corações has a line of espresso coffee makers already traditional on the market, and each model has its own characteristics. To help you make your decision, we have separated some tips for choosing your Três coffee maker.
1. Assess overall costs
The Três machines have different models, with some at affordable prices. But be smart: The price of the coffee maker is not the only cost you should consider. First, evaluate the price of the capsules, considering that this will be a continuous expense with your coffee maker ( this cost can be reduced ).
Depending on the type of drink you like, you may need to purchase accessories (such as an Aeroccino ). If you are going to buy online, also evaluate the freight cost, as it may be more advantageous to buy in a physical store. Anyway, spending is not limited to the value of the coffee maker.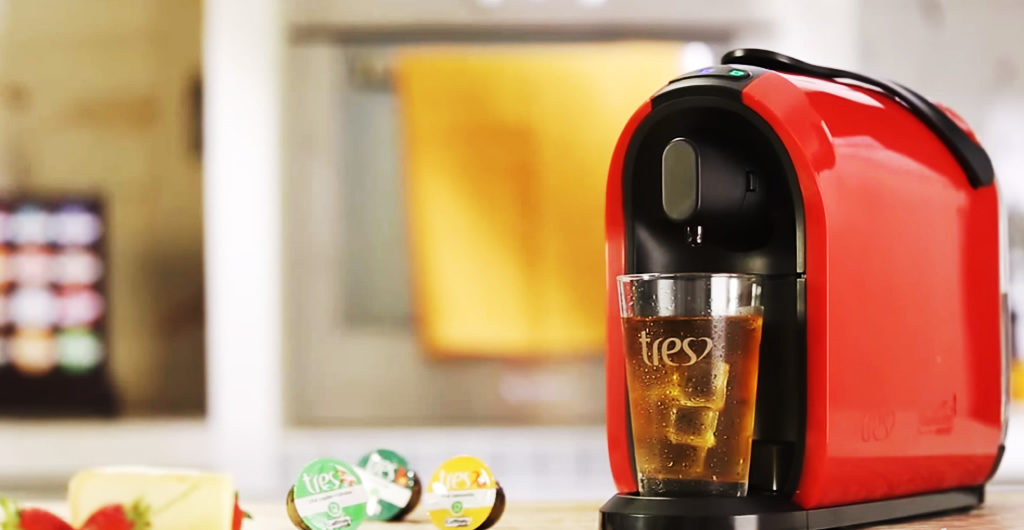 2. Think about what you like to take
Três capsules have a variety of very popular flavors, but you may be limited to the flavors offered by the manufacturer itself ( or to make unrecommended workarounds ).
As stated in the previous item, if you like more elaborate drinks that contain milk foam, you will need to purchase a specific accessory ( it is not a good idea to fill your coffee maker with milk ).
The volume of coffee also varies. Who knows, for you the right investment is a more versatile model, capable of preparing hot and cold drinks; it's your choice.
3. Consider the resources available
The Três machines vary according to size, color, price and available resources. For most people, resources are what matter most. The characteristics can be the number of cup sizes the machine can use, how long it takes the machine to reach the ideal temperature, and whether the used capsules are ejected or stored. Some have storage space for glasses, energy saving settings, etc.
4. Match your environment
Três coffee makers come in designs, from the most classic to the most daring. You find, in every detail of the coffee maker, the concern to make its lines more harmonious. Each has a distinct appearance, dimensions and weight. So, you should also consider which model will best fit your environment, whether at home or in the office.
Remember that the coffee machine will soon be everyone's favorite, and will become part of the decoration of the place. So choose the machine with the right personality for you.
5. The right color can change everything
This item complements the previous one. Color is probably not an extremely important feature for most people who are going to buy a coffee machine, but it is also not irrelevant.
Três machines are as beautiful as the taste of your espresso. Each line of coffee makers has its own selection of colors, that is, you may have to change the model you want due to the colors available. Most come in the most traditional colors: red or black.
Summing up
Três Corações has a line of espresso coffee makers. To choose your Three coffee maker, it is necessary to evaluate items such as expenses, what you like to take, resources and design.
Is Coffee Machine Gesture Três Corações good? Check out!
Is the Gesto Três Corações coffee maker good? In addition to preparing the traditional espresso, she also makes cappuccinos, teas and other drinks. Meet this model!
Três Corações is renowned for its excellent coffee makers. One of Três's most traditional models is Gesto. But is Gesto Três Corações good? Get to know this model better!
Easy preparation of your espresso
Surprise yourself with the Gesto espresso coffee machine from Três Corações. With a touch, you have several types of hot drinks: espresso, filtered coffee, cappuccino and hot chocolate prepared in a practical and very easy way.
Gesto is an automatic machine, with pressure between 15 and 2 BAR. That is, enough to prepare a delicious espresso. The water tank is large, with 1.2 liters. This gives you autonomy for several cups of coffee. In addition, Gesto makes it easy to automatically dispose of used capsules.
Gesto's great differential is the integrated vaporizer. With it you can make that delicious milk foam that adds a touch of flavor to your coffee or cappuccino!
Design is the differential
This machine draws attention! Gesto is a coffee maker with bold design, and several color options. The side spout gives a professional look to this Três coffee maker.
The Três Gesto Espresso Coffee Machine is small, easy to use, easy to clean, versatile and with an excellent design: This is the right coffee maker for your home or office!
Why buy the Três Corações Gesto Coffee Maker
Transform your home or office into a coffee shop with the Três Corações Gesto espresso machine. Modern, the Gesto coffee maker will offer you a lot of practicality and good taste when preparing that delicious tea or coffee. In addition to being practical, the Gesto espresso machine is compact, easy to use and to clean, thanks to the cleaning system that does not allow dirt to accumulate.
Enjoy the perfect creaminess with delicious flavor incorporation that only the Gesto espresso machine can offer! Thanks to the pressure of professional machines, and the large water tank with easy cleaning, Gesto prepares each drink variation in less than a minute.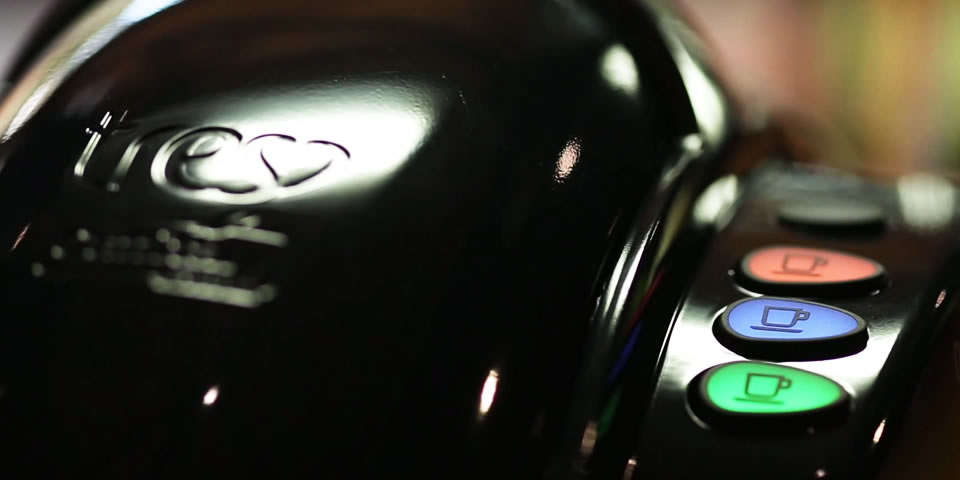 Your coffee comes out as delicious as the coffee shop, and with that delicate and tasty milk froth on top. You'll love your Três Corações Gesto espresso coffee machine!
The Gesto coffee maker has several benefits that will make a difference in your daily life. The delicious flavor of espresso is the main thing: Stronger and thicker, the espresso coffee of your Gesto has a unique and differentiated flavor.
Technical specifications
| | |
| --- | --- |
| product type | Espresso coffee maker |
| Cup / water capacity (in liters) | 1 cup at a time; 1.2L Water Reservoir |
| Grain capacity, ground coffee and / or coffee grounds | Capsules of Various Types of Hot Drinks |
| Material / Composition | ABS plastic |
| Temperature options | No |
| Removable waste collection tray | Yes |
| Faucets | No |
| Filtering mode | No |
| Functions | Various types of hot drinks: espresso, filtered coffee, cappuccino, hot chocolate, coffee with milk, milk and tea. |
| Color | Red |
| food | Electricity |
| Power (w) | 950W |
| Consumption (Kw / h) | 21 KW / H STANDBY 1.2 KW / H |
| Approximate product dimensions – cm (HxWxD) | 33.2x29x22cm |
| Approximate product weight – Kg | 5Kg |
| Model | Hurry |
Summing up
Perfect for those who appreciate an excellent espresso but do not want to go to a coffee shop, the Gesto espresso coffee machine from Três Corações will bring you more convenience and savings.
Have the taste and aroma of a real coffee shop in your home or office with the Gesto espresso coffee machine, developed by Três Corações. In addition to preparing the traditional espresso, she also prepares cappuccinos, teas and several other drink options for you!